Avoiding Shingle-Color Variations
Use asphalt shingles from the same lot number for consistent color shading over the whole roof.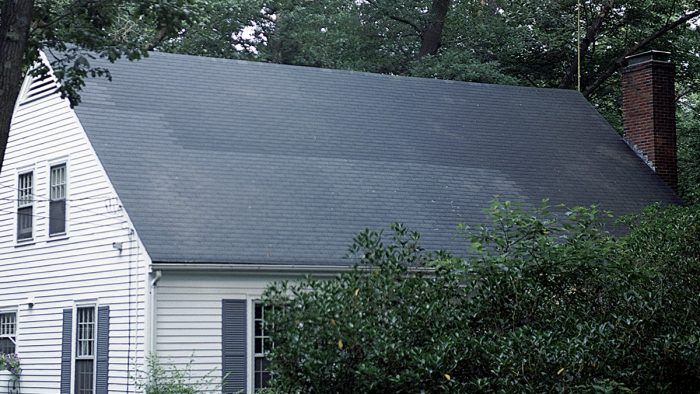 Shingle manufacturers blend different color granules to surface shingles. Each manufacturing run, or lot, may have different shading in the granule blend. If you place shingles from different lots next to one another on a roof, the variation in shading may show up and detract from the roof's appearance. Manufacturers typically stamp lot numbers or production dates on the bundle wrappers along with the color name to help you keep lots separate.
Ask your supplier to deliver a single lot number to your job site when you call in the order. If there aren't enough bundles of that lot number, have the supplier keep the different lots on separate pallets. Avoid mixing lots on the same roof plane unless no one can see the roof from the ground. Color variations between lots aren't usually significant enough to be evident when the shingles are installed on different roof facets but can be when the shingles are interlaced together on one plane.
Manufacturers normally do not warrant shingles for variations in shingle color, only for performance. Many manufacturers' printed instructions warn against mixing lot numbers on a roof. Some manufacturers claim to have perfected their blending equipment to avoid color variations, so they no longer stamp lot numbers on their bundle wrappers. I'd still be wary and call the manufacturer's representative if you do discover distinguishable color variations in shingles without lot numbers.
Previous:
Estimating Asphalt Shingles
Next:
Shingle-Installation Patterns