Clay Tile
Installation can be tricky, but clay roofing tiles are durable and low-maintenance.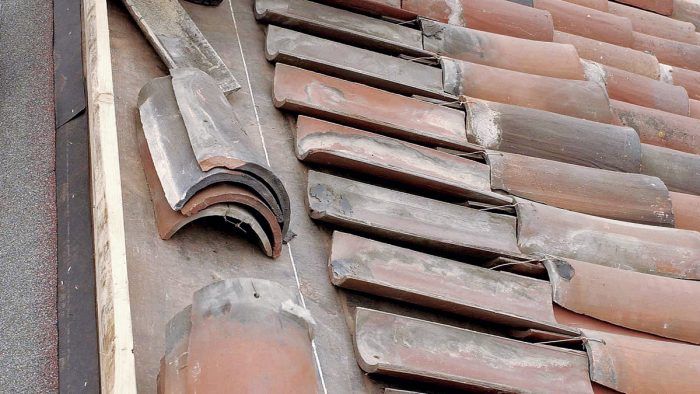 Clay roof tiles weigh about three times as much as asphalt shingles. So if you're thinking of installing a new type of tile or tiling a roof for the first time, have a structural engineer evaluate your situation. Your roof framing may need bolstering to support the additional load.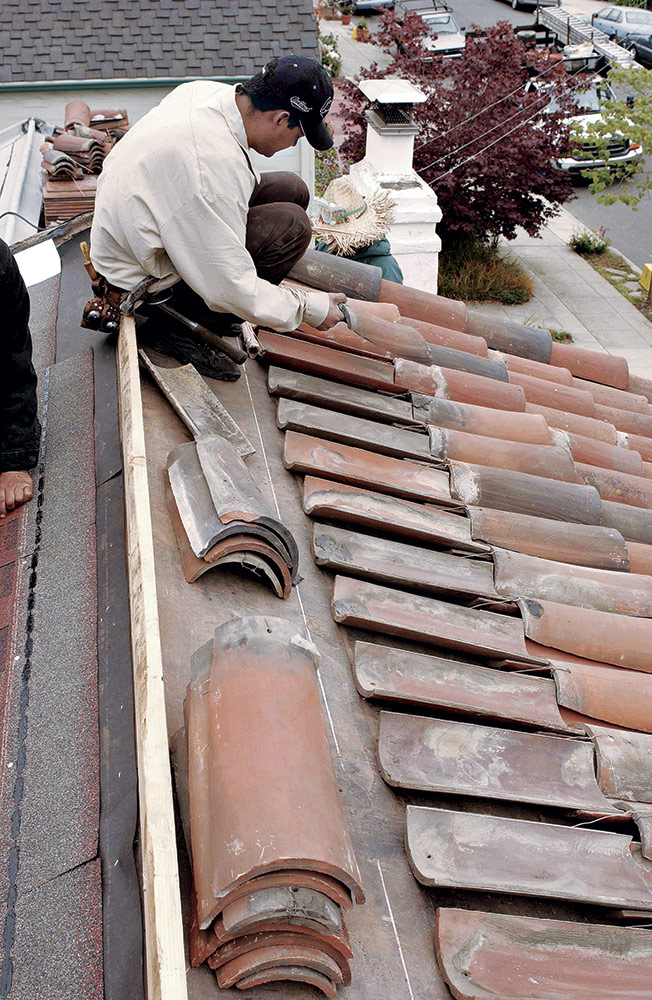 Tiles are available as two-piece mission-barrel tiles; as one-piece low-profile concrete tiles; and as flat-shake tiles, which mimic wood shakes. Tiles overlap to direct rain into tile channels. Traditionally, tiles were set without nails on wood battens or skip-sheathing. But today they are commonly nailed to plywood sheathing, especially if the roof pitch is 5-in-12 or steeper. Two-piece mission tiles are nailed in two manners: Trough tiles are nailed directly to sheathing. Cap tiles, which sit atop trough tiles, are attached to intervening copper wires nailed to the roof.
---
Excerpted from Renovation, 5th Edition (The Taunton Press, 2019) by Michael Litchfield and Chip Harley
Available in the Taunton Store and at Amazon.com.
Previous:
Choosing Roofing Materials
Next:
The Rise of Metal Roofing