Tools & Materials
Low-Profile Ventilation for Tiled Roofs
Inconspicuous vents blend with the roof surface without being an eyesore.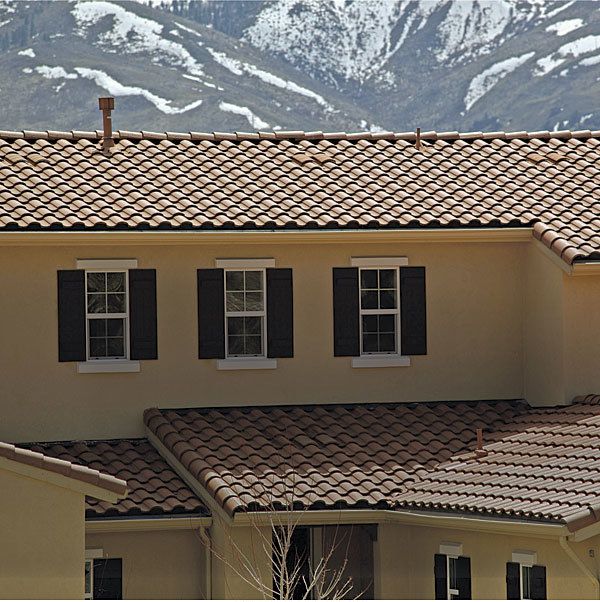 Tiled roof vents from O'Hangin
In a market dominated by asphalt-shingled roofs with intake vents at the soffits and exhaust vents at the ridge, O'Hagin's is looking out for the relatively small sliver of houses with tiled roofs. O'Hagin's vents are placed near the eaves for air intake and near the ridge for exhaust, but they don't incorporate the soffit or ridge vents that are typical of most vented roofs. Instead, low-profile vents are designed to blend with tile or slate roofing, providing effective ventilation without being an eyesore. With 200 profiles to choose from, if the finished installation isn't invisible, it will come pretty darn close. Vents are available in copper, aluminum, and G90 galvanized steel in a number of painted colors.
One type of vent is designed specifically for tile roofs. The standard two-part assembly includes a primary vent cut into the roof deck and a cover that matches the roofing. For areas where wind-driven rain and snow are a concern, O'Hagin's WeatherMaster line includes an interior weather-resistant diffuser. Its Fire & Ice vents have a stainless-steel matrix that not only stops the entry of ice and snow, but also keeps out burning embers. This line of vents is approved for use in wildland-urban interface zones by the state of California, and the vents have a class-A fire rating. The company also makes a line of low-profile vents designed for composition, slate, and wood shingles. Like the vents designed for tile roofs, these vents also come in standard, weather-resistant, and flame- and ember-resistant versions.
The company's website (www.ohaginvent.com) includes a calculator for determining the number of vents needed in a roof based on local requirements. Each vent provides from 72 sq. in. to 98-3⁄4 sq. in. of ventilation area and costs about $30.
Photo: courtesy of O'Hagin's
Previous:
Gutter Hangers
Next:
Roof Sheathing: Silver Side Down