Webinar: Stormproof a Roof
Mike Guertin explains the roofing details he installs to withstand extreme weather conditions.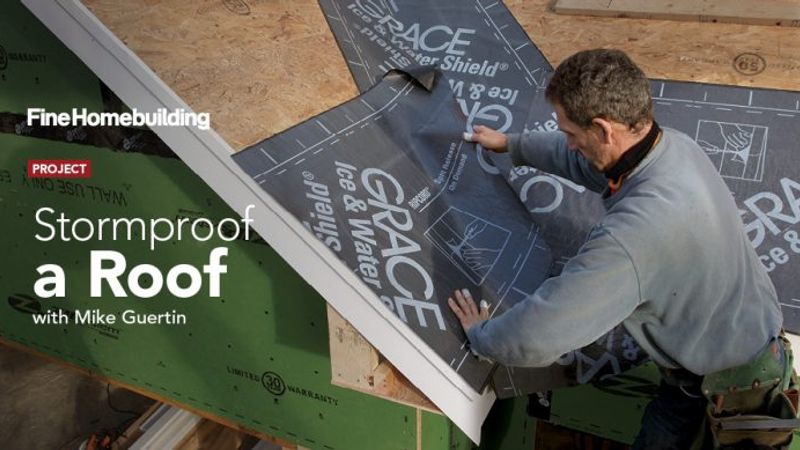 When mother nature's fury whips the roofing and underlayment off a house or beats it to a pulp what's left to keep water from drenching the inside?  By sealing up all the gaps, joints and penetrations in the roof sheathing we can keep most of the damaging water out when a hurricane, tropical storm, Nor'easter, tornado, or hailstorm tears up a roof. Learn how to strategically install self-adhering membrane at key joints on a roof to resist water penetration even when the shingles and underlayment are lost or damaged by a storm.  And see how to detail the membrane to direct water back to the shingle surface.
Originally presented live on Monday, May 11, 2020
See related webinar:
Expert Session: Windproof a Roof
Read the companion article:
Stormproof Your Roof – Self-adhering underlayment provides critical protection in vulnerable locations.
Previous:
Stormproof Your Roof
Next:
Installing Grace Ice & Water Shield Underlayment