Installing Grace Ice & Water Shield Underlayment
Industry expert Dave Baur presents two easy ways to install self-adhering roofing membrane.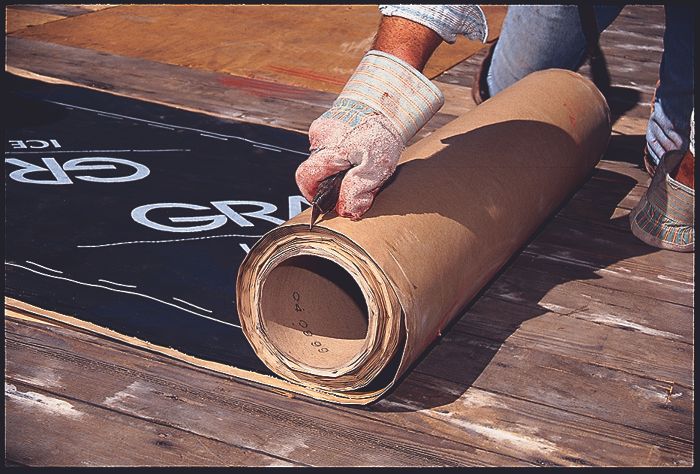 A home is both shelter and investment and extreme weather is a real concern, so it's no real surprise that consumers want to know that their home is constructed to withstand the likes of wind-driven rain, snow, and ice.
Dave Baur, product manager for Grace Residential Building Materials, provided the following step-by-step tips for contractors and builders on building homes for extreme weather. Follow along below as he outlines two methods of installing underlayment.
In 1978, Grace Construction Products developed the first self-adhered roofing underlayment, Grace Ice & Water Shield. It has been a go-to product that building professionals have trusted for over 37 years to protect their projects. Dave is an expert on the topic of how proper roofing underlayment installation can help protect from ice dam formation.
There are two easy ways to install roofing underlayment:
The Conventional Method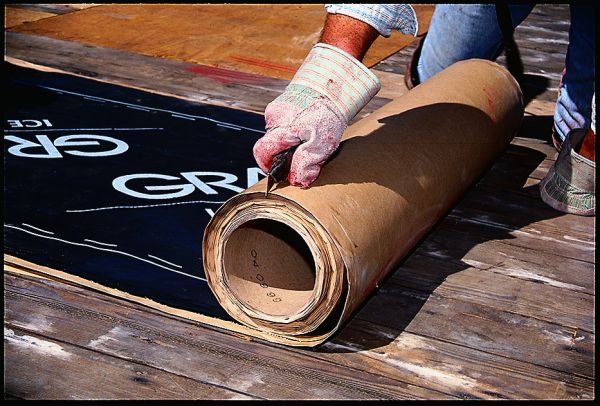 1. Cut the membrane into 10 ft. to 15 ft. lengths and re-roll loosely. Peel back 1 ft. to 2 ft. of release liner, align membrane.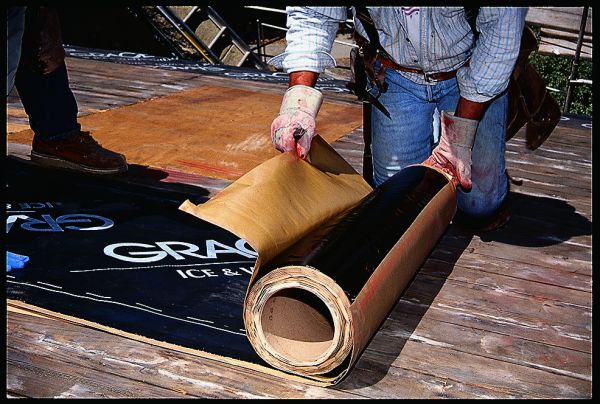 2. Peel the release liner from the membrane. Press the membrane in place with heavy hand pressure.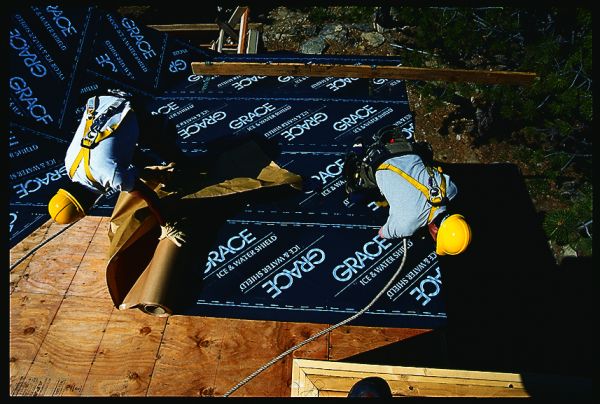 3. Minimum overlap guidelines are set by the manufacturer. Grace requires side laps to be a minimum of 3.5 in. and end laps a minimum of 6 in.
The Back-Roll Method
Some contractors prefer the back-roll method. The back-roll technique can be faster than the conventional method since you can lay down the membrane in just a few minutes.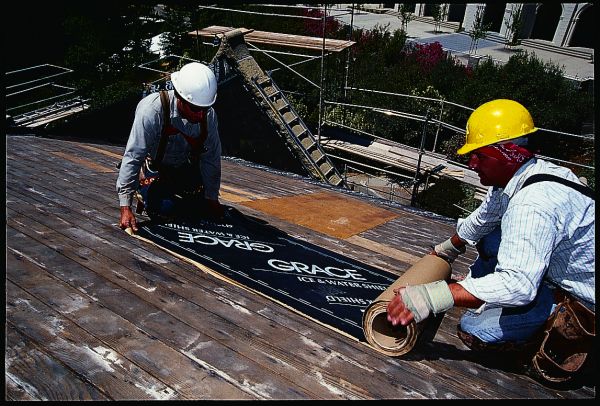 1. Start by unrolling a 10 ft. to 15 ft. piece of membrane, leaving the release liner in place. Align the membrane and roll in the intended direction of the membrane application.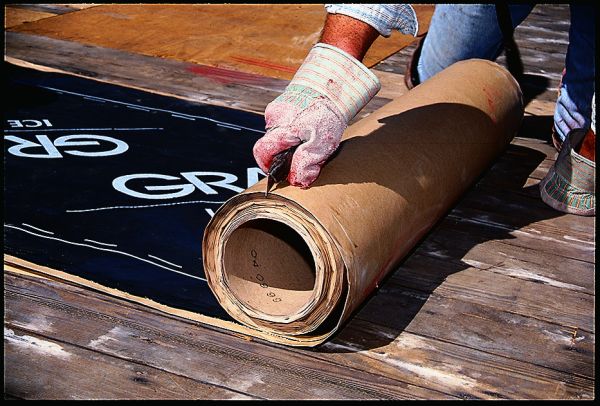 2. Carefully cut the release liner on top of the roll in the cross direction, being careful not to cut the membrane.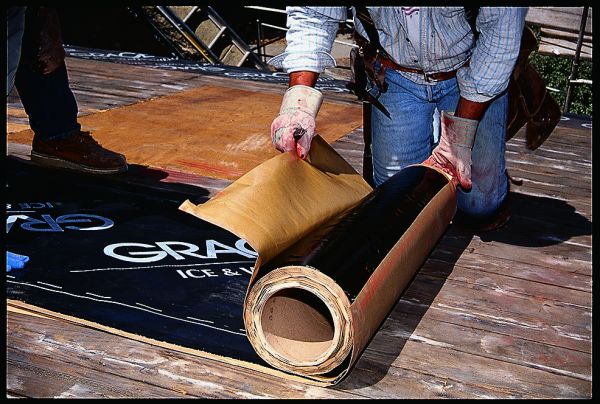 3. Peel back about 6 in. of the release liner in the opposite direction of the intended membrane application, exposing the black adhesive.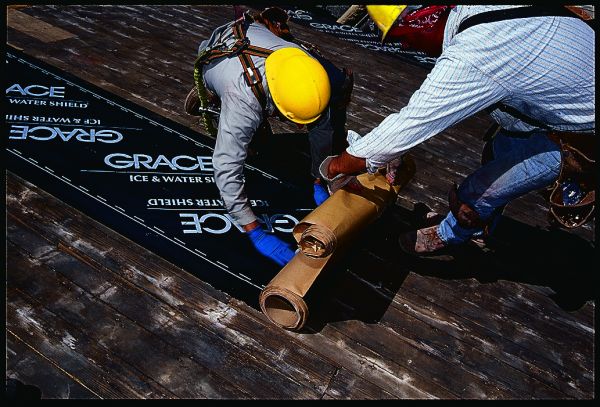 4. Hold the release liner with one hand and pull the roll along the deck with the release liner, leaving the applied membrane behind.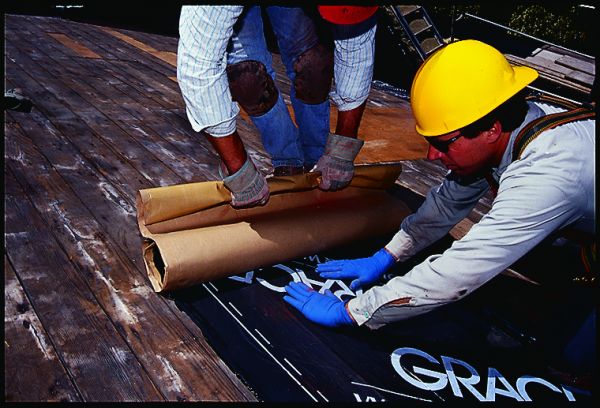 5. Stop frequently to press the membrane in place with heavy hand pressure, smoothing the membrane toward the outer edge.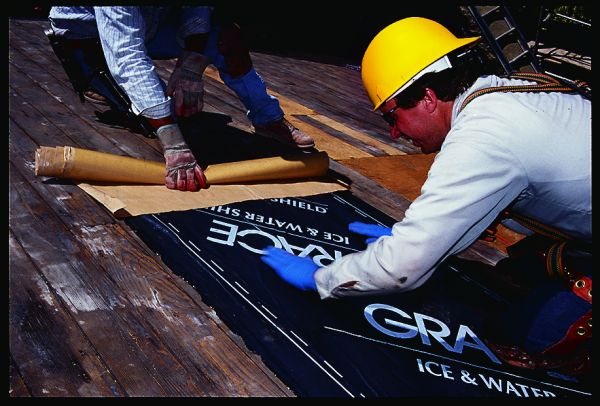 6. When finished with the roll, go back and remove the remaining release liner. Smooth to the edge.
Detail drawings showing proper installation at eaves, valleys, skylights, chimneys, and other important details can be found on the Grace website here.
Previous:
Webinar: Stormproof a Roof
Next:
Choosing Roofing Underlayment