Nawal Motawi, Tile Designer
This successful clay artist takes inspiration from the world around her when designing patterns for her sought-after ceramic tiles.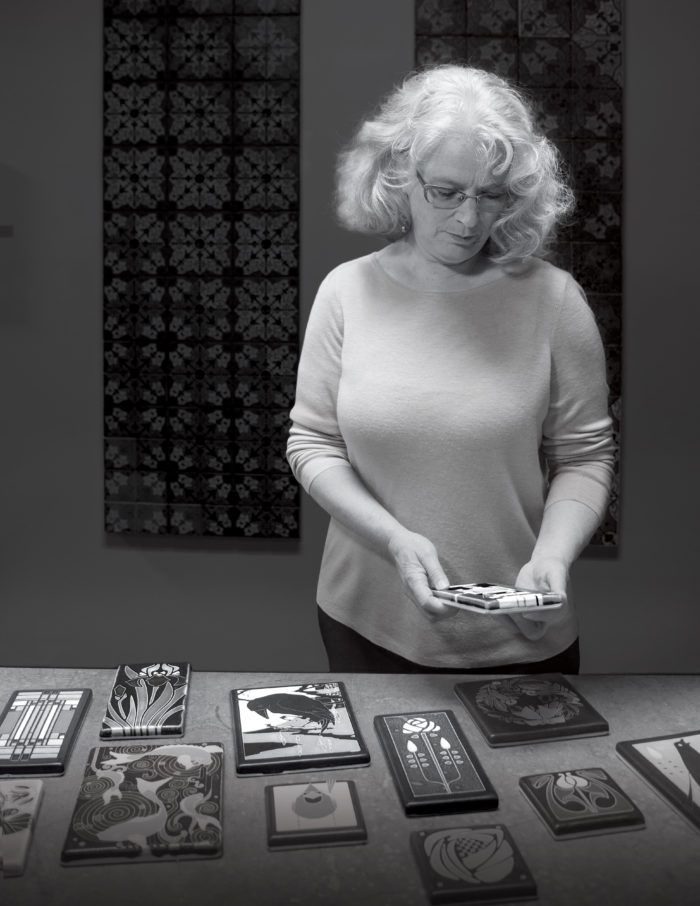 When Nawal Motawi is designing tile at her computer, she puts a sign on the outside of her door that says "Cave." It means she doesn't want to be interrupted. "I can sit there for hours without realizing it, just refining and refining a drawing that's going to become a tile," she says.
Nawal started Motawi Tileworks in 1992 straight out of art school, and says inspiration can come from anywhere, whether it's a tissue box or a travel book. "When I find something that I connect with visually, viscerally, then I can see a tile in it, and I'll try to make that happen. But I'm also a perfectionist," she says, "so it can be tough."
What constitutes successful design in an art tile? "I'm looking for a strong sense of movement, that your eye doesn't get sort of stuck up in a corner. There's got to be a dramatic visual hook, but not an explosion in the middle of every tile. And whenever I do a border, something's going over it or under it or pushing it out." With all of that going on, she also insists that each tile must be "confident and unified."
Motawi's high standards aren't just the perfectionism of an artist; they're also good business. "The company will live or die on the merits of the work. I can only make a living if people want to own our designs and pay their good money to have them."
Previous:
From Large Format to Small Details
Next:
An Interview with Faissel Farhi, Zellij-Tile Manufacturer