Tools & Materials
Encaustic Cement Tile
This handmade tile has a soft texture and comes in many unique colors and patterns—including custom ones.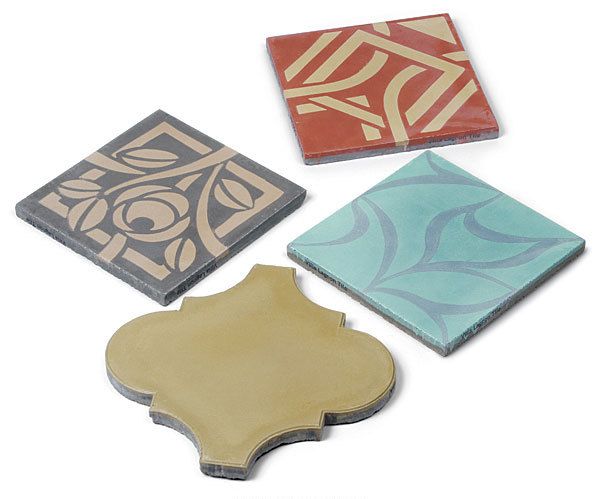 Villa Lagoon's handmade encaustic cement tiles show surface imperfections, chipped edges, and color variations, and they're softer than either ceramic or porcelain tiles fired in a kiln. In company owner Lundy Wilder's view, that helps to make them unique works of art that can't be matched by factory-made ceramic tiles.
The tiles have a color layer made from ground marble dust, portland cement, and earth pigments—which is bonded to a cement-and-sand substrate using pressure. Tiles are available in stock and custom patterns (VillaLagoonTile.com). Thicknesses range from 5/8-in. to about 3/4-in., sizes are from 4-in. to 12-in., and pricing is between $12 and $20 per sq. ft. They weigh about twice as much as standard porcelain tiles (one 8-in. tile weighs about 3 lb.), and the manufacturer recommends that they be sealed after installation. When properly installed and sealed, tiles are frostproof, the company says.
Previous:
Tiled Counters Never Looked So Seamless
Next:
From Large Format to Small Details