How to Prep a Plywood Subfloor for Tile
In this video, learn how to install an additional layer of plywood panels over a subfloor to create a solid base for tile.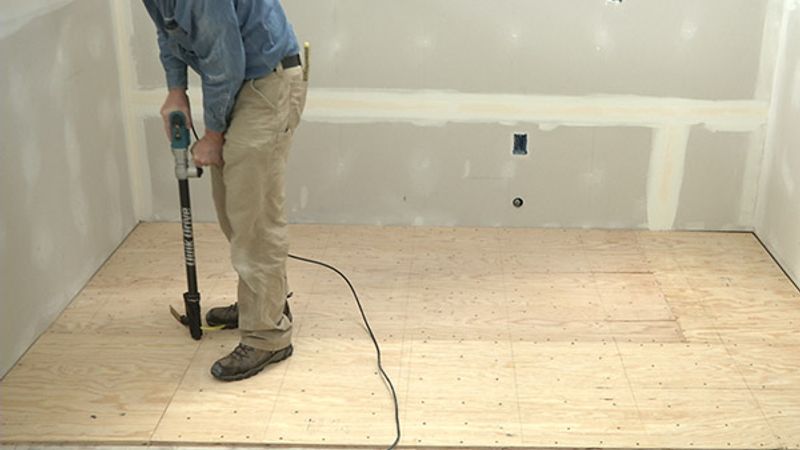 Plywood is one form of underlayment the Tile Council of North America's handbook allows for in homes with joists that are spaced 16 in. O.C. The go-to product is 1/2-in. void-free underlayment-grade panels, which both stiffen the existing floor and provide uniform support to prevent cracks in the tile above. Installation is a little counterintuitive though.
Carpenters are used to installing all sorts of panels, from subfloor to wall sheathing to drywall so that the panel edges fall on joists, rafters, or studs. That's exactly what you don't want to do when installing tile underlayment. The panel edges should fall between the floor joists, and avoid fastening into them. The idea is to isolate the underlayment from movement in the framing below.
The basic process is clearly demonstrated in the video above.
Previous:
Prep a Subfloor for Tile
Next:
Applying Self-Leveling Compound