How-To
Cutting Power at the Panel
Follow these basic guidelines to stay safe when working with electricity.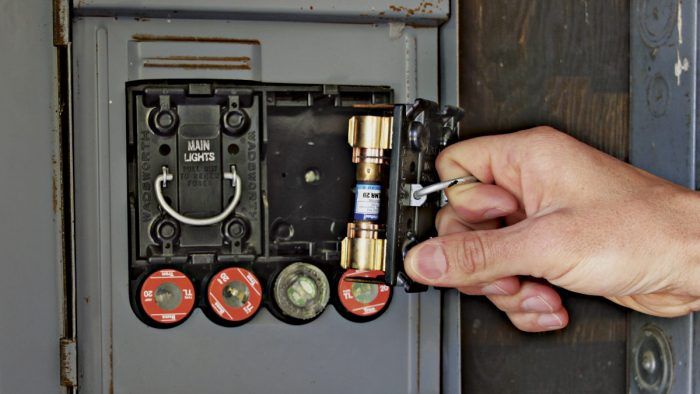 Always shut off the power to an outlet before working on it—and then test with an electrical tester to be sure there's no voltage present. In rare instances, a circuit may be mistakenly fed by more than one breaker! Because individual devices such as receptacles, switches, and fixtures can give false readings if they are defective or incorrectly wired, the only safe way to shut off the electricity is by flipping a breaker in the service panel or subpanel.
Turning off the power at a breaker panel is usually straightforward. After identifying the breaker controlling the circuit, push the breaker's handle to the off position (photo A). The breaker handle should click into position; if it doesn't, flip it again until you hear a click. (A breaker that won't snap into position may be worn out or defective and should be replaced by an electrician.)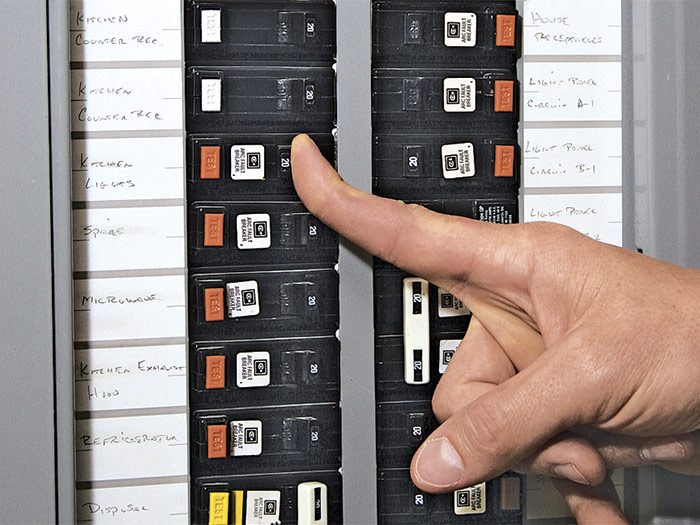 If your home has a fuse panel instead, remove the fuse that controls the circuit (photo B). Partially unscrewing a fuse is not a solution because the fuse body is still in contact with the socket and possibly could be jiggled or screwed in enough to reenergize the circuit. Remove the fuse. Likewise, if circuits are controlled by cartridge fuses, pull the cartridge or cartridge block out of the panel (photo C).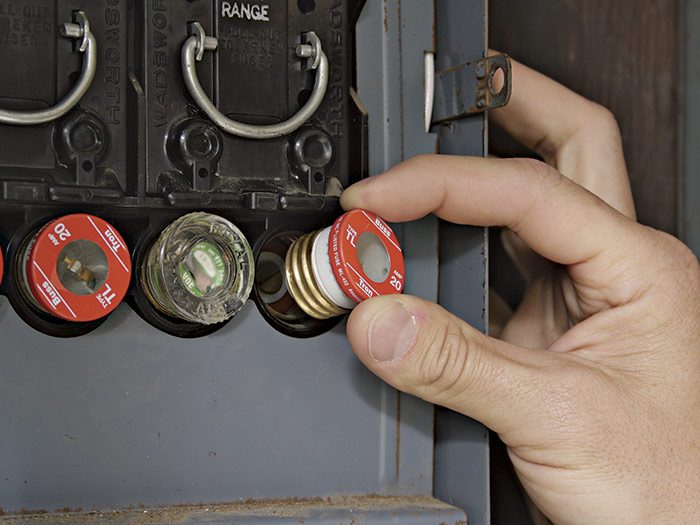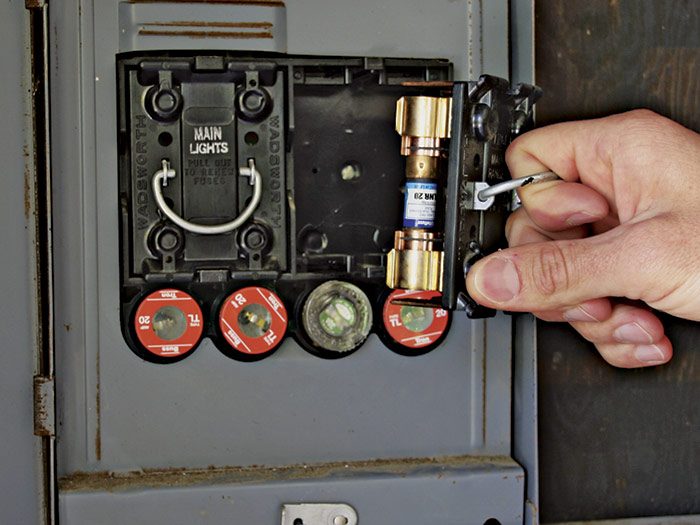 Once you've cut off the power, shut the panel cover and tape a sign to it, telling others to stay out. Better yet, lock them out (photo D). Otherwise, someone not aware of the situation could flip the switch on or screw the fuse in, energizing the circuit you're working on.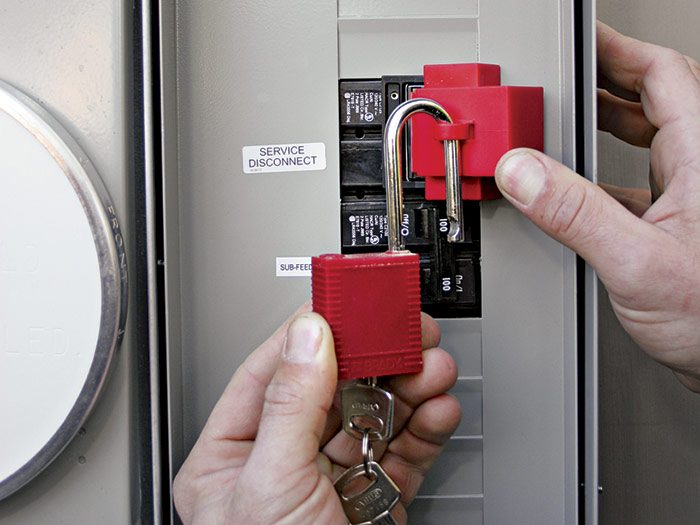 ---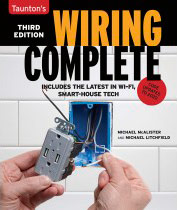 Excerpted from Wiring Complete, 3rd Edition (The Taunton Press, 2017) by Michael Litchfield and Michael McAlister
Available in the Taunton Store and at Amazon.com.
Previous:
Working Safely With Electrical Circuits
Next:
Make Sure the Power Is Off