How-To
Installing a Temporary Brace Wall on a Remodel
Watch remodeler Scott Grice build a temporary wall to support the structure above.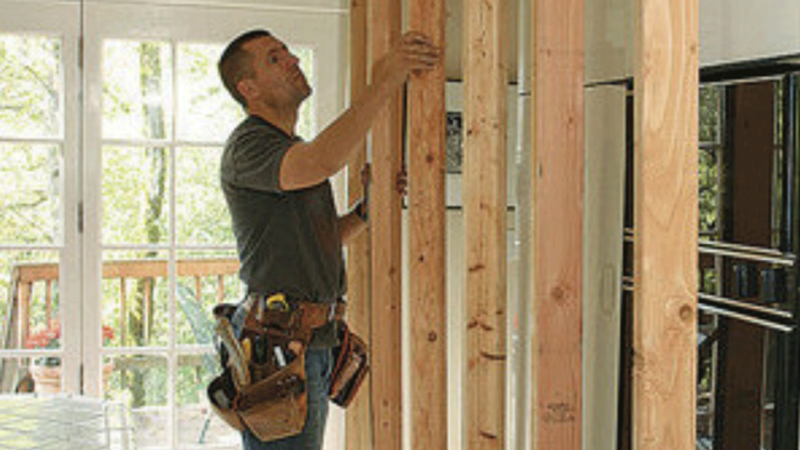 When speaking with clients about improving sightlines and traffic patterns in their homes, builder Scott Grice is inevitably confronted with hopes of tearing down old walls in a bid to breathe new life into old floor plans. As a remodeling contractor, he's learned that a simple "yes" is the best answer. But when the times comes to figure out how to tear out that wall, things often get a bit more complicated.
The first step is to determine if the wall is load-bearing. If it is, he needs to support the structure temporarily while the demolition and rebuilding work are done. There are different ways to provide support, but if the joists above are perpendicular to the wall, the easiest option is to build a temporary brace wall.
Grice uses a 2×10 for the top plate to spread the weight over a large enough area to avoid cracking the ceiling finish. For the bottom plate and studs, 2x4s are sufficient. If the brace wall needs to span a long distance, he opts to break it up into 8-ft. or shorter sections to make it manageable for one person to build. For more on his methods, consult Grice's article in Fine Homebuilding #204, pp. 82-84.
Previous:
How to Build a Temporary Brace Wall
Next:
How to Frame Walls Plumb and Straight