To Create a Clean Roofline, Design from the Roof Down
Design/Build: As the McMansion dwindles in popularity, simpler rooflines are back in fashion.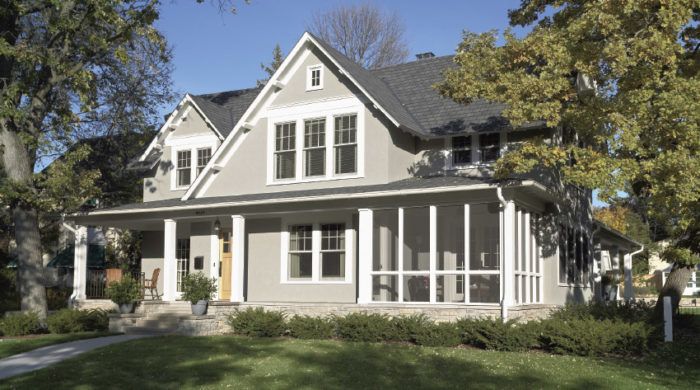 The Age of the McMansion is fading, and with it, its signature design element—the complex roofline. With the resurgence of walkable neighborhoods, rooflines have been given permission to calm down. When you travel through tree-lined streets on foot or in a slow-moving car, the first elements of the home that you see are on the ground floor. So the preference is to spend money there, where you can touch and feel the results, rather than on the roof, where there is no value added to the living experience.
McMansions are designed from the floor plan up. Only once the design is locked in is the roofline considered. The result is a footprint that is difficult to cover, forcing the roof to conceal a poorly planned design.
To achieve a clean roofline, design your home from the roof down. Before spending any amount of time on the floor plan, set out the volumes of the home. Take care to make sure the secondary and tertiary volumes do not overwhelm the primary mass of the building. This can be difficult as the design process progresses and you find you need a few more feet here and there, but is worth the effort when you get it right.
Always match the slope of the roof between different sides of the same roof volume. It's tempting to cheat the slopes to make the design work in elevation on paper, but the built result will fall flat. One way to double-check that the roof slopes match is to make sure all of the valleys run at 45° to the eave and ridge.
For architectural drawings and more detail, click the View PDF button below.
View PDF
Previous:
How it Works: High Winds vs. Houses
Next:
Composing roof penetrations