Project: Windproof a Roof
Watch Mike Guertin in his second of two webinars on roofing details that can withstand extreme weather conditions.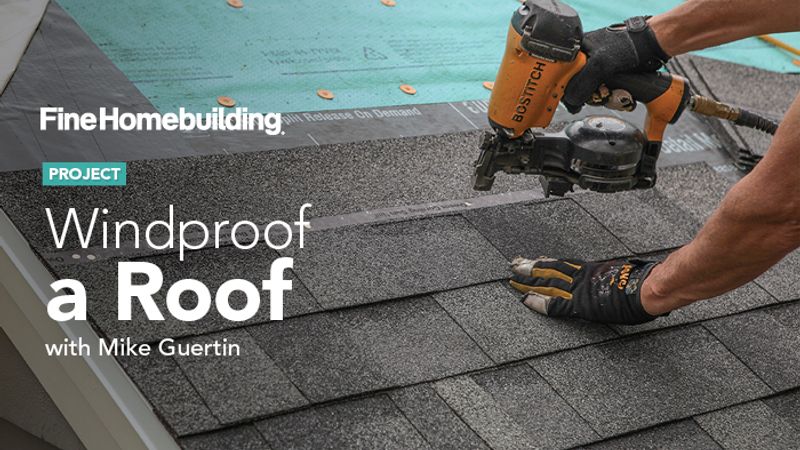 Nor'easters, hurricanes and even blustery days can rip shingles off a roof and leave it vulnerable to leaks. Learn what measures you can take to reduce the risk of roof damage during wind storms: Shingle selection, nail selection, nailing pattern and location, edge-sealing shingles, proper drip edge installation, starter strip selection and installation, as well as specialty products.
Originally presented live on Friday, May 15, 2020
See related webinar:
Read related article:
9 Upgrades to Windproof Your Roof – Master these roof-installation details to keep asphalt shingles on and rain out of your house.
Previous:
9 Upgrades to Windproof Your Roof
Next:
Seal Rake-Edge Shingles to Reduce Blow-offs