Prep a Wood-Shingle Roof for Reroofing
A synthetic-mesh underlayment allows continuous airflow between the roof deck and the shingles.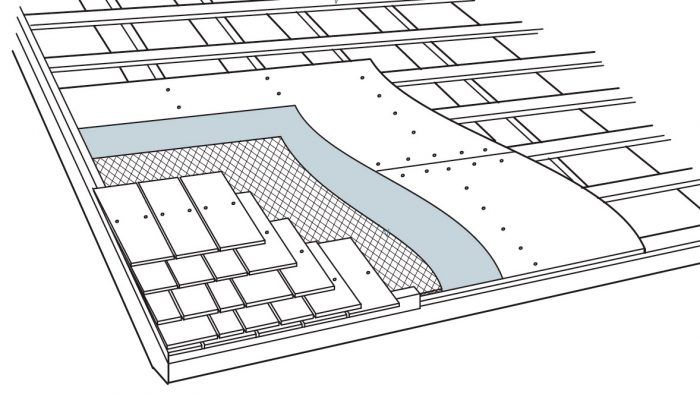 If an old roof was once covered with wood shingles or shakes, they were likely nailed to skip-sheathing, which consists of widely spaced 1-in. boards that allow air to circulate under the shingles and dry them. These days, most roofers cover skip-sheathing with plywood because it stiffens the roof and is safer to walk on. But nailing any type of wood shingles directly to plywood or building paper impedes air circulation and may lead to cupping (shingles' undersides will dry much more slowly than the tops), rotting, and shortened shingle life.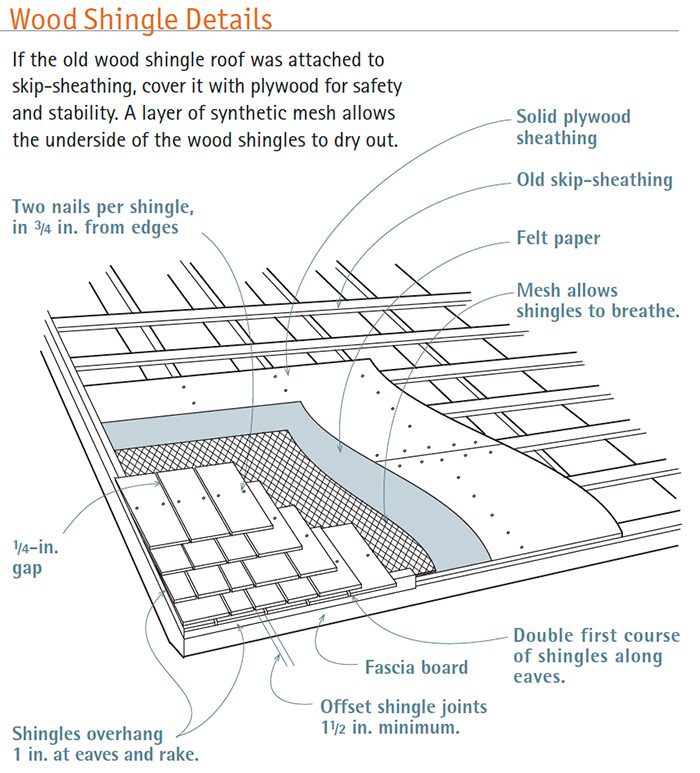 One answer to this dilemma is a layer of 1/4-in.-thick synthetic mesh between the building paper and the wood shingles. Cedar Breather is one brand, which comes in 39-in.-wide rolls. Roll the mesh out over 30-lb. building paper, tack or staple it down, and you're ready to shingle. The mesh retains enough loft to allow air to circulate freely under the shingles so they can dry fully. To attach shingles over the mesh, you'll need longer nails: 6d shingle nails should do, but check the product's literature to be sure.
Flash a wood shingle roof as you would an asphalt roof, including waterproof shingle underlayment (WSU) along the eaves, rakes, and valleys and metal drip-edge along the eaves and rakes.
Previous:
Remove Roof Sheathing With a Modified Framing Nailer
Next:
Low-Risk Reroof