How-To
Remove Roof Sheathing With a Modified Framing Nailer
Overdriving nails is faster and cleaner than pulling them out with a cat's paw.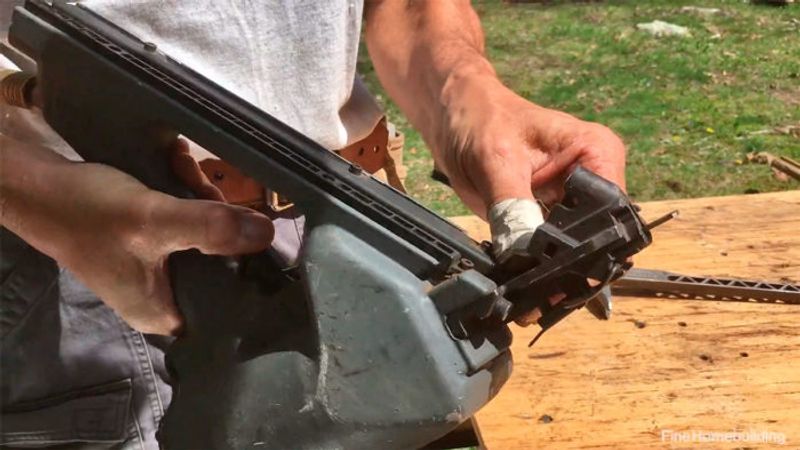 Fine Homebuilding editorial advisor Mike Guertin is always looking for better ways to get things done. This one saves a lot of time—and damage.
While re-roofing this house in Rhode Island, he decided to retrofit insulation baffles to better vent the attic. This job required removing the lowest course of sheathing on the roof.
One way to remove the sheathing is to go at the nails with a cat's paw, but that takes a lot of time and causes a lot of damage to the sheathing. Mike made his own tool—or, rather, modified an existing one—to do the job faster and with less mess. He ground 3/8-in. off of the business-end of an old framing nailer, so the nail driver now punches 5/8 in. deep when he pulls the trigger. He modified the safety as well so it still works with the modified tip. See the results for yourself in the video, and read the full article, "Roof Vent Retrofit From the Outside In," in FHB #278.
---
Editor's Note
There are specialty tools available that drive nails through lumber:
---
Previous:
Replacing a Roof: How to Strip Old Shingles and Patch Sheathing
Next:
Prep a Wood-Shingle Roof for Reroofing