How-To
Slate Roofing Techniques with John Mahan
A skilled installer shows how to work with slate tiles.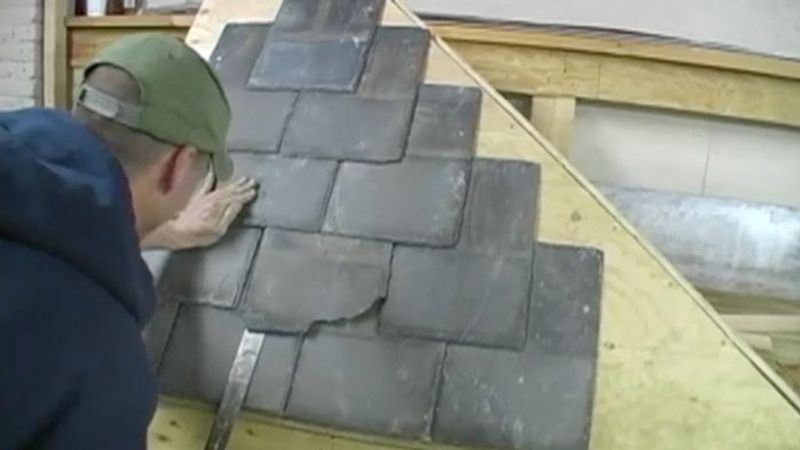 Among modern roofing materials, slate may seem like an antique. Yet it's still a beautiful and durable option, and many slate roofs are still in service. Perhaps the real antique is the skill needed to work with slate. In this video from the Fine Homebuilding archives, John Mahan of Mahan Slate Roofing Company in Springfield, Massachusetts, demonstrates basic slate-roofing techniques: how to cut a slate to size, how to punch a hole with a slate hammer, and how to replace a damaged slate.
For more on slate and other time-tested roofing materials, see Harrison McCampbell's article, 5 Roofs That Will Last a Lifetime.
Previous:
Roofing with Slate
Next:
Make a Copper Flashing Boot