When It's Time to Tear Off an Old Roof
Renovation pro Mike Litchfield explains how to tell when the existing roof covering must go.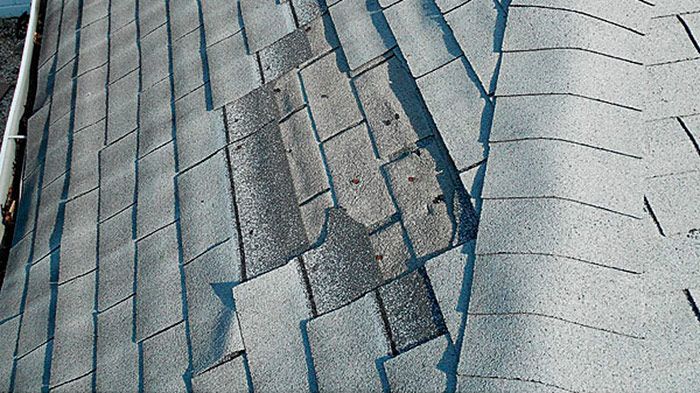 Short term, you can save money by installing a new roof over an old one if local codes allow. However, new roofing applied over old rarely lasts as long as roofing installed on a stripped and properly prepared substrate.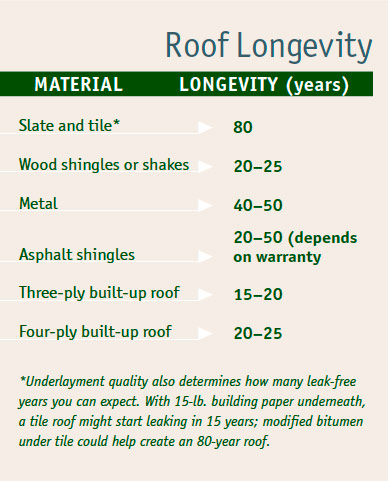 You must tear off existing roofing under these conditions:
Two Roofing Layers
Two is the limit for most local codes because it's virtually impossible to install a third layer that will lie flat. Even if you could, three layers would be a nightmare to flash and nail correctly. Underlying shingle layers are a springy substrate to nail through, and old wood shingles often split and migrate. Besides, if the bottom layer is wood shingles over skip-sheathing (1-in. boards with spaces between), only half of the new roofing nails would be likely to hit sheathing. Additional layers would be poorly attached and therefore wouldn't last. Also, multiple layers of shingles put a tremendous strain on framing and sheathing.
Water Damage
When you can't determine exactly what's been causing leaks, it's time to strip. The previous roofers may have installed flashing incorrectly or not at all. Or roofers may have left tired old flashing in place. Whatever the cause, if the remedy is stripping back extensive sections of roofing to replace faulty flashing, reroofing may be the most cost-effective cure.
Undersize Rafters and Sheathing
If rafters are too skimpy, the roof will sag, especially along the ridge. If the sheathing is too thin, the roof will sag between rafters and look wavy. The remedy may be stripping the roof and nailing 1/2-in. plywood over old sheathing or bolstering undersize rafters with new lumber, but let a seasoned professional make the call.
Curling or Crumbling Shingles
If a roof is relatively new and these symptoms are widespread, suspect product defects, inadequate ventilation, faulty installation, or a combination of those factors. A layer of new shingles won't lie flat over curling ones. So if shingles are curling—even if there is only a single layer of roofing—tear them off.
Adjacent Roof Sections Need Repairs
This is a judgment call. When a house has additions that were roofed at different times, they probably will need reroofing at different times. Likewise, south-facing roof sections age 20% to 30% faster than north-facing ones. If you see signs of leaks, strip the whole roof, install flashing, and reroof.
Previous:
Introduction: How to Replace a Roof
Next:
Stripping an Old Roof