Foyer Tile Installation, Part 1: Planning and Subfloor
Veteran tilesetter Tom Meehan mixes modern materials and time-tested techniques to install a durable floor in a high-traffic room.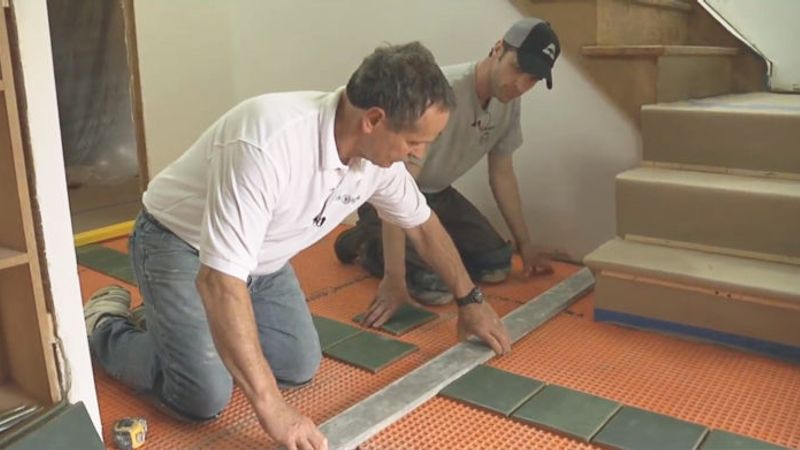 Tiling an entry is one of those jobs that everyone thinks they can do because all of the tools an materials are available at the local home center. It is a doable job, but if you expect that tile installation to last, you need to know what materials to buy and how to install them correctly. And for that, we brought in Tom Meehan, a 40-year veteran tilesetter. Tom starts this project by inspecting the subfloor to see if it's stiff enough, installing a decoupling membrane to prevent cracking, and planning the tile layout to get the best looking floor possible.
Read the companion article:
Project House: High-Traffic Tile Floor
For video of Tom Meehan laying down a bathroom tile floor, click here.
Previous:
For Great Tile Floors, Layout Is Everything
Next:
Foyer Tile Installation, Part 2: Cutting and Setting Tile