How to Install an "Old-Work" Electrical Box
"Old-work" boxes make for easier retrofits of electrical devices in existing walls.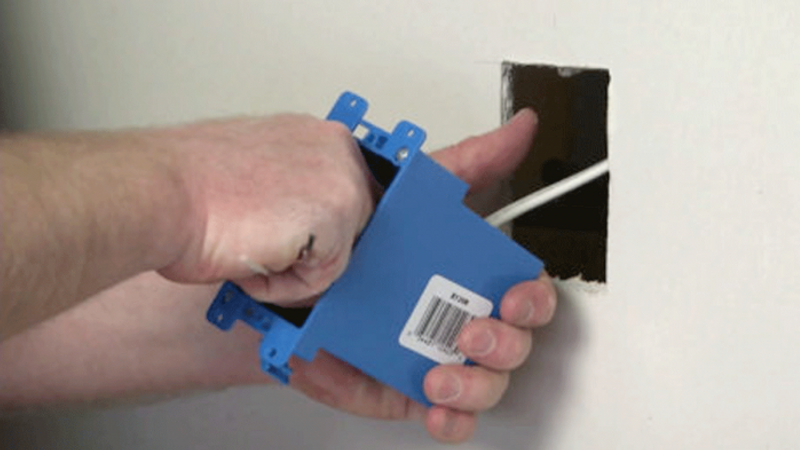 An "old-work" electrical box is designed to be installed in sheetrock without nailing into a stud. Instead, the box has tabs that flip out and hold it to the drywall between studs.
To start, use a stud finder to locate and mark the studs in order to avoid them. Then, measure up from the floor and mark where you want the bottom of the box to be.
Align the bottom edge of the face of the box with the mark, and use a small level to make sure that the box is plumb and level. Then, trace the outline of the box on the wall, and use a straightedge to extend the lines where necessary.
To cut the hole, score the traced outline using a utility knife, and complete the cut using a drywall saw.
Once the hole is cut, test-fit the box. Don't force it in. If it feels too tight, just remove the box and feather the opening with the utility knife until the box fits snug.
Once the fit is right, remove the box, run wires into it, and position the box back in the hole.
Then use a screwdriver to tighten the screws that engage the box's tabs and lock it in place.
Previous:
Cutting Boxes into Existing Walls and Ceilings
Next:
Running New Wires through Old Walls