Top 10 Tips for Wall Framing Layout on a New Subfloor
Follow along with framers Larry Haun and Scott Grice to learn some smart tips for faster framing layout.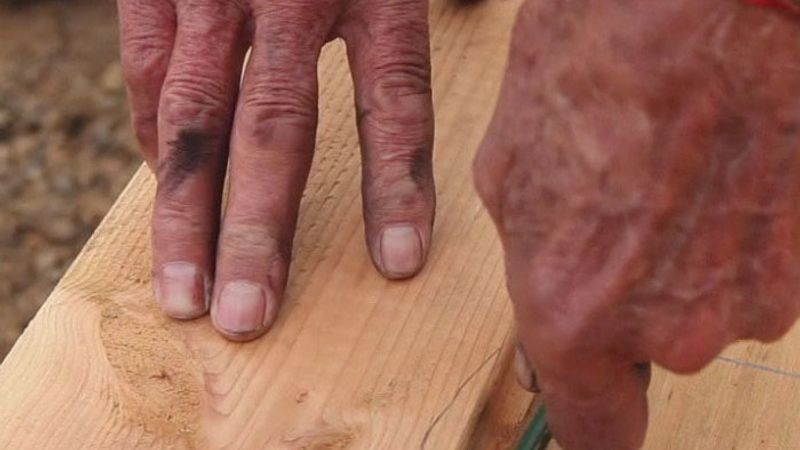 Two experienced builders demonstrate 10 great ways to be more productive as they measure and mark plates for a new multi-family home being built by Habitat for Humanity.
Lay out the longest wall first
Then, measure and mark any other long walls so they're parallel or perpendicular to that first wall. Once the long walls are laid out, then it's time to mark the shorter interior walls.
Do each step completely before you do anything else
For example, mark the location of as many walls as possible before you start snapping any lines. This way of working will keep you focused on the task at hand, and it will help keep mistakes to a minimum.
A 2×6 makes a great layout tool
Mark corners with a scrap of lumber, not your tape measure. Just grab a short piece of wood the same width as your plate, hold it where your wall needs to go, and swipe a pencil along the edge.
Use the right chalk
Larry likes Blackline chalk because it's wind and water resistant. This ensures that your lines are still there if you have bad weather before the wall plates go down. Any good semi-permanent chalk should do.
Hold chalk lines and tape measures with an awl
Snapping lines doesn't need to be a two-person job. Just stick and awl through the hook on your line into one of the marks you've made on the deck, tap the awl with your fist, and run your line out to the other mark. you can also stick your awl into a mark and hook your tape onto it for taking measurements anywhere on the subfloor. A hammer and nail will work just as well as an awl, but they take longer to set and remove.
Have a helper hold the chalk line down in the middle
This is only necessary on long runs. If you try to snap a really long chalk line it can wander or make a double line. Have the helper hold down the middle of the line with one finger and snap each side separately.
Use a bigger hammer
As Scott points out, you can cut or grind bolts that are a little proud of the subfloor so your plates sit flat. Larry's quick fix for fickle fasteners is to lay down the plate and whack it with a sledgehammer.
Make bathroom and kitchen walls a priority
Tile and cabinets need plumb, square walls to look their best, so take extra care in getting any walls with these details just right. If you need to make up any differences because of irregular dimensions, save it for rooms with more forgiving details.
Make note of unusual walls
Interior walls are usually framed with 2x4s, but HVAC ducts or plumbing sometimes requires that a wall be deeper. Write a note right on the subfloor so you don't forget to add the extra depth.
Only snap one line per wall
Most of the time an X marked on the correct side of a single line is enough to locate a plate. If you truly need to mark the full width, at the intersection of two walls for instance, just use a scrap of lumber to mark the second line, but only where you need it.
A production framer should never take the time to snap two line per wall. To take the time to snap two lines is costing somebody money. It's as simple as that.
---
RELATED LINKS:
Previous:
Laying Out and Detailing Wall Plates
Next:
Framing Basics: 3 Tips for Laying Out Wall Plates