Asphalt-Shingle Cutting Guide
This simple hinged jig makes cutting shingles for roof valleys a lot easier.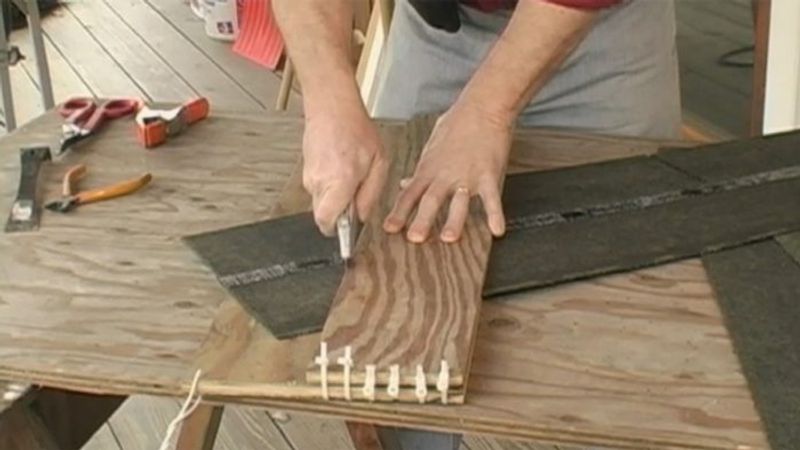 Don Mathis of Macomb, Illinois writes:
Here is a little jig I made for cutting asphalt shingles for cut roof valleys. It consists of two strips of 1/2-in. plywood, one wider that the other. I drilled a series of holes in the ends of the plywood and made a hinge from some plastic cable ties. That's it.
To use the guide, I slip an upside-down shingle between the two pieces of plywood, align my layout marks along the edge of the upper layer, and use a utility knife held against the guide's edge to make my cut.
I use the wire anchor line at the top of the guide to tie it to a scaffold plank to keep the guide form sliding off the roof.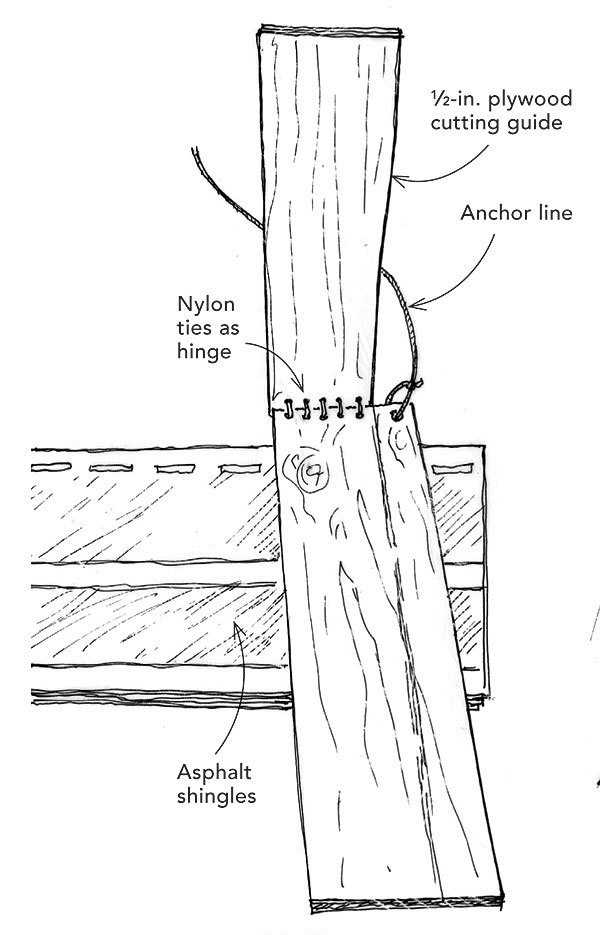 Previous:
Make Your Own Rigid Foam Roof-Vent Baffles
Next:
Roof Sheathing Rack