How-To
Make Your Own Precast Deck Footings
Precast deck footings speed process, although digging through boulders takes time.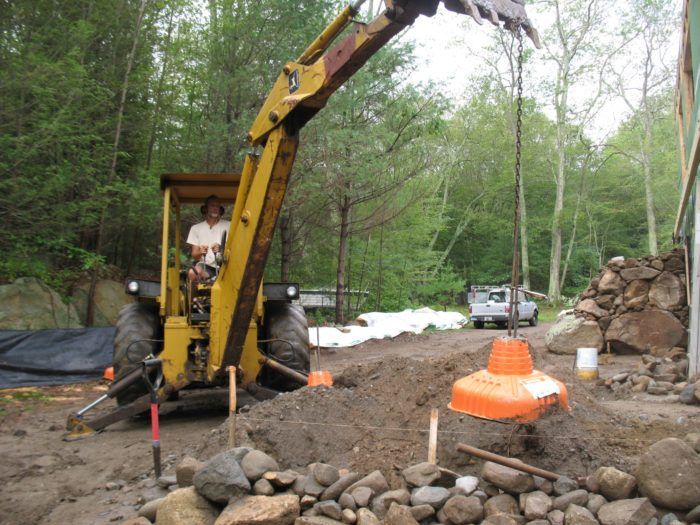 The deck wraps around the south and east sides of the house – that means a lot of footings – seven total.
We dug shallow funnel-shaped holes and put the footing bases upside down in the holes – then hammered 3 ft. pieces of #5 rebar into the dirt in the center of the footings:

When the foundation was poured I knew there would be some extra concrete so we cast the footing bases ahead of time:

When the concrete cured we popped the footings right-side up:

I dug the footing holes with my backhoe – ordinarily this would have taken an hour or two, but with the number of large rocks in the area it took almost a whole day. I ran string lines to precisely position the footing bases and dropped one in each hole with the backhoe bucket. With a little hand-jockeying I got them positioned precisely:

After hand-shoveling soil around the bases, I placed 12-in. footing tubes over the tops and continued to backfill. With every 8 in. of soil added by hand or bucket, I compacted to ensure minimal settling.
Previous:
A Solid Deck Begins with Concrete Piers
Next:
Are Spread-Base Deck Footings Worth the Effort?