Tools & Materials
Manufactured Deck Footing Forms
Heavy-duty cardboard tubes are the concrete footing form of choice for many deck builders.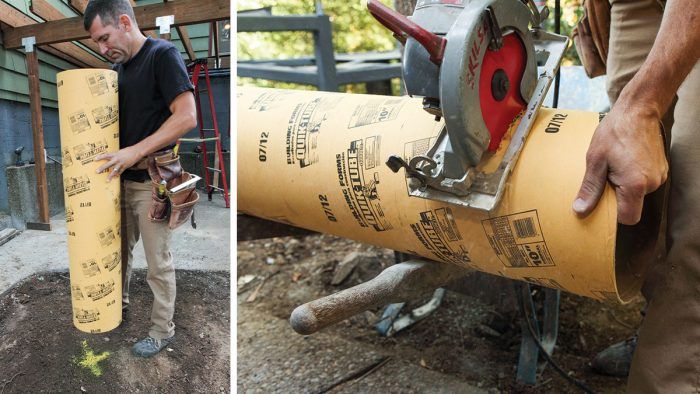 Once the excavation is complete, it's time to fill the hole back up again with your footing material. Concrete is a great building material and by far the most common foundation material used in deck construction. It's durable, can be formed to almost any shape, and has great compressive strength. Concrete is often reinforced with rebar or wire mesh to add tensile strength to a footing. You might also need to form material and gravel.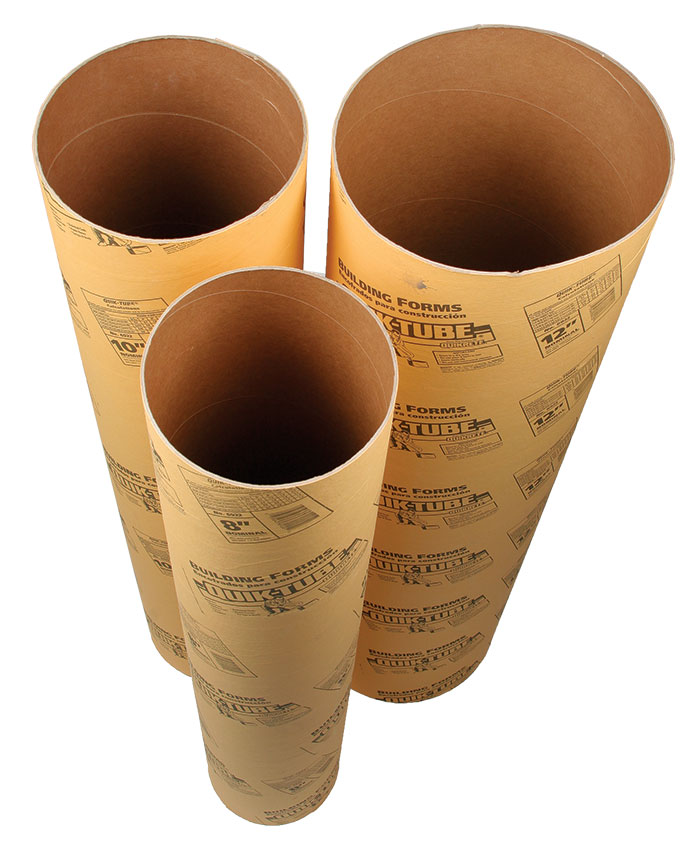 Certainly the most readily available concrete form is the earth wall of the hole you dig. However, for a variety of reasons, earth-wall forms are not always ideal. Wet concrete will conform to the wall's irregular shape, and in areas subject to frost heave the rough shape of the concrete will make the foundation prone to lifting and settling with the soil. The irregular shape of the hole also means wasted concrete. Fitting a manufactured form inside the hole will save on concrete, which translates into a time and money savings for you.
The most common type of concrete form is a heavy-duty cardboard tube that comes in a variety of diameters and is available at most home stores. The inside of the tube is lined with a release material so it can be easily stripped away from cured concrete protruding above grade. A plastic foot can be added to the bottom of a cardboard form to increase the footing's load capacity. Several companies offer plastic form extensions. Although features vary slightly among brands (one company makes a rectangular form to make it easier to calculate the volume), the most important feature may be availability at your local home store.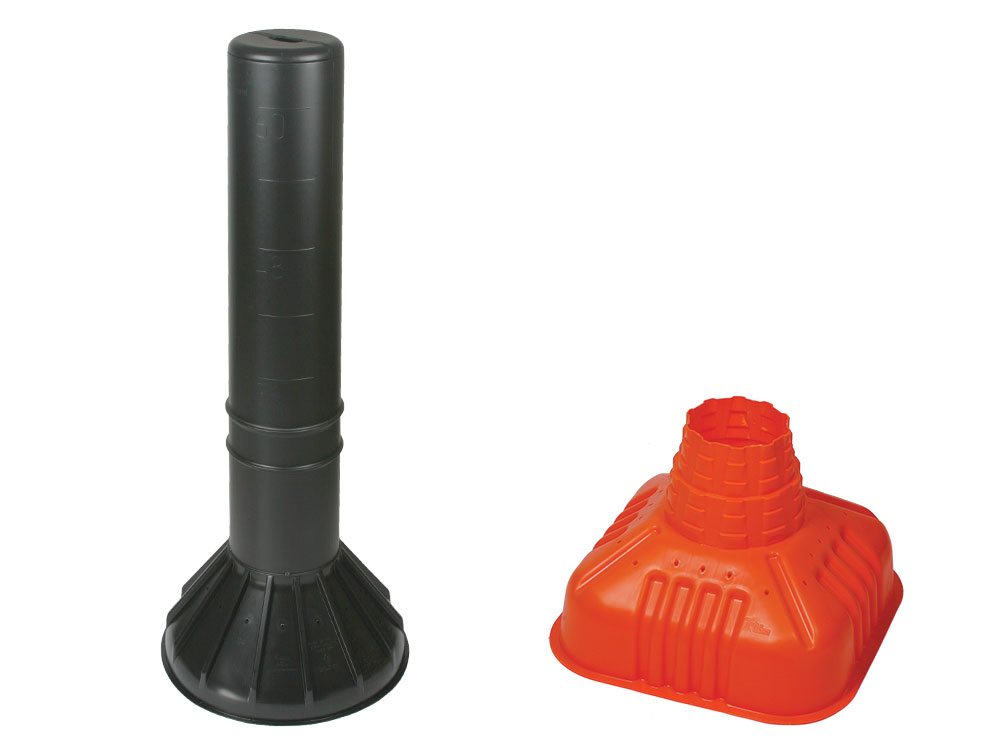 RELATED STORIES
Previous:
The Best Deck-Demo Tool
Next:
Precast Piers and Other Footing Options