Tools & Materials
DesignRail Railing System
Cost: between $55 and $85 per lin. ft.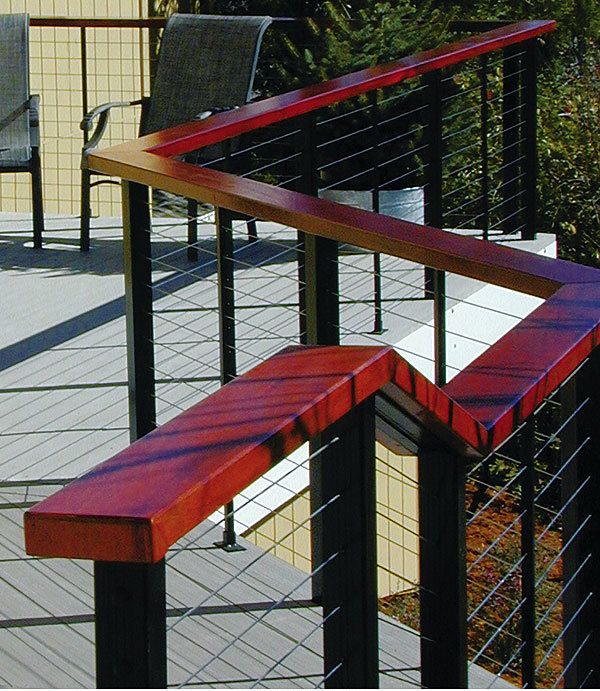 To take some of the frustration out of installing new railing, Feeney has introduced the DesignRail system, a pre-engineered, component-based aluminum railing system. It can be cut and assembled on site using components that snap and screw together without welding, grinding, or special finishing. In fact, it can be installed with common carpentry tools. The rails and stanchions are made from highstrength aluminum alloy that contains a minimum of 25% reclaimed content, and they are fully recyclable.
The system also offers flexibility in design, with components available in eight standard colors and more than 200 custom colors. The infill can be customized with options that include tempered-glass panels, aluminum pickets, vertical cables, and horizontal cables. Also available with the system are five styles of cap rails and four post-mounting options. Both the DesignRail powder-coated finishes and stainless-steel cable infill have a 10-year warranty.