Make Your Own Spread Footing Deck Forms
Dig the bottom of the hole to size, tape a bag to the end of a footing tube, and fill with concrete.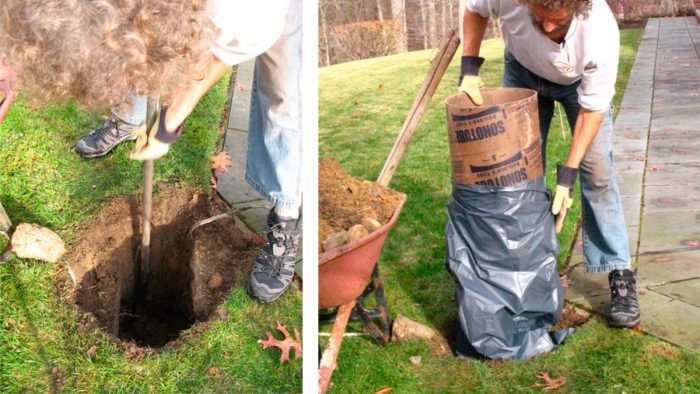 Whether you need to form a deck footing that falls between the 12 in. diameter cardboard forms stocked at lumberyards and the 24-in. to 36-in. plastic spread footing forms; or want to save a money and make your own spread footing forms, here's a simple solution — tape a heavy duty garbage bag to the end of a cardboard footing tube.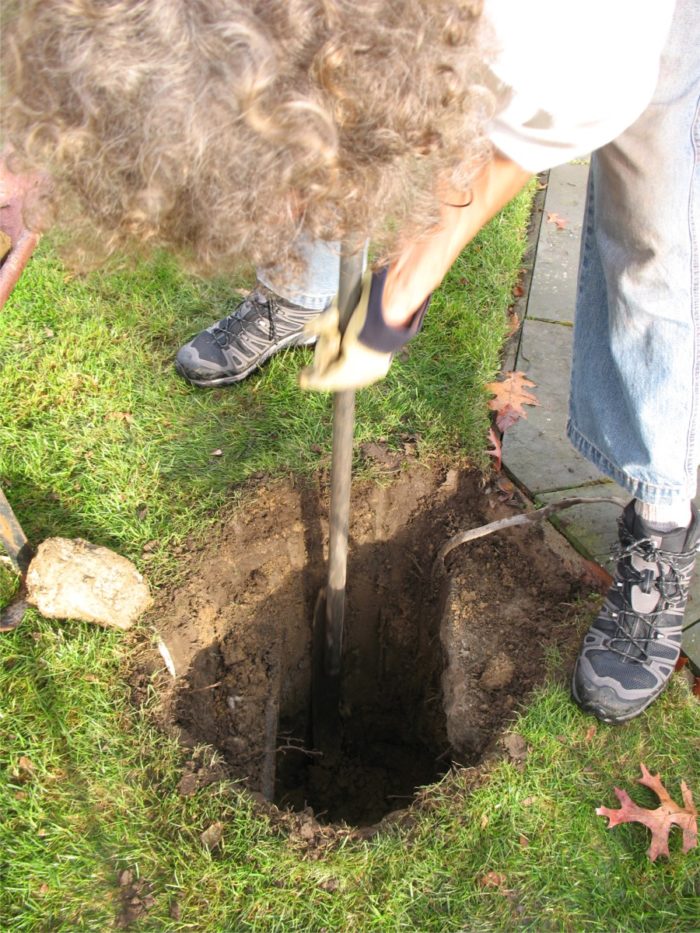 First dig the footing hole the diameter of the cardboard form — say 10 in. Then widen the bottom foot of the hole to match the footing diameter needed based on the deck load calculation or a footing table. Cut a cardboard footing tube a foot shorter than needed and duct tape a heavy duty garbage bag to the bottom.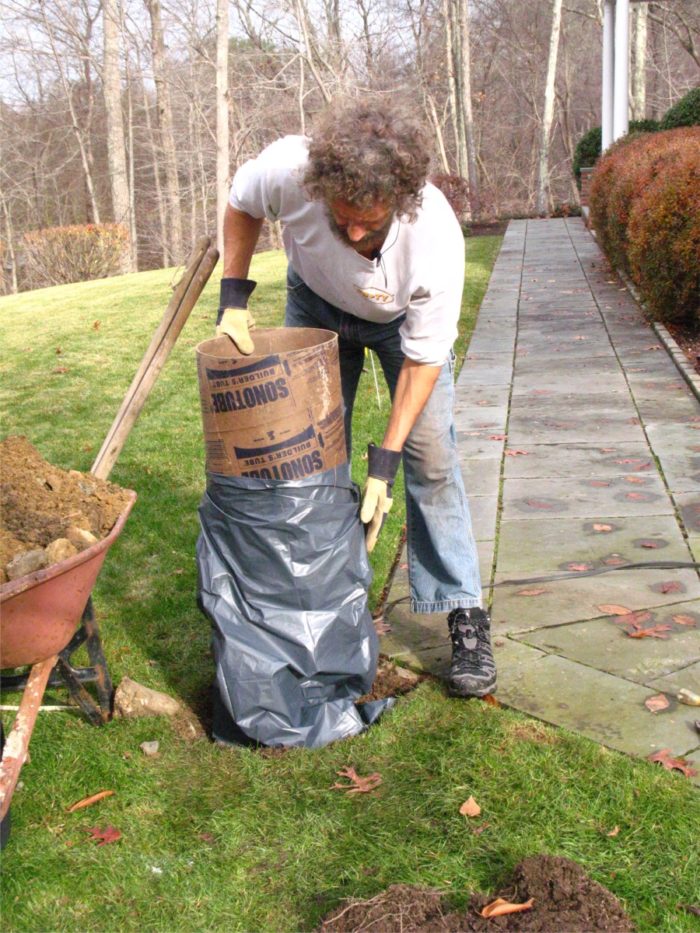 Start filling the footing form with concrete before backfilling. The bag at the end of the footing tube will spread out to fill the bottom of the hole. Once the bottom foot or so of the footing is filled with concrete, the cardboard footing tube can be backfilled around the outside and adjusted to the precise position and height. Once the form is backfilled the rest of the concrete can be poured to fill the tube.
There's an additional advantage to using a garbage bag at the bottom of the footing when there's water in the hole. The bag prevents the water from contaminating the freshly poured concrete. As the bag and form are filled with concrete the water is displaced and drains out the top of the hole.
Related Articles:
Previous:
Are Spread-Base Deck Footings Worth the Effort?
Next:
It's Time To Consider Helical Pile Footings