How to Install Deck-Stair Treads
Learn the basics of deck-stair construction, including lumber options, board spacing, and common types of fasteners.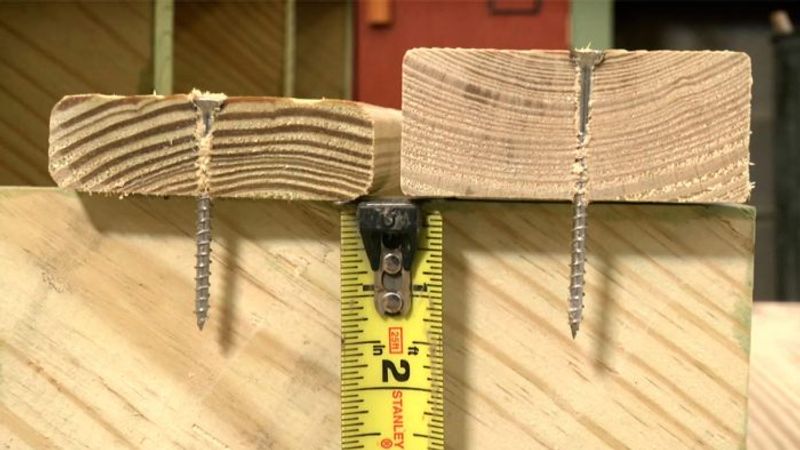 There is plenty of variety in deck stair tread configurations. No one configuration is stronger than the other; it all depends on your preference. You just need to make sure that you adjust the spacing of your stringers accordingly. Common deck-stair tread configurations include two pieces of 5/4×6 or 2×6 lumber, three pieces of 5/4×4 or 2×4 lumber, or a single piece of 2×12 lumber. Pick whichever configuration you wish, but for 5/4 treads, stringers need to be spaced no more than 12 in. apart, and for 2x treads, stringers are spaced no more than 16 in. apart.
Cracking and rotting are major threats to your wooden stairs. Prior to installing the treads, apply copper naphthenate to the exposed cuts on the stringers to prevent rot, and to minimize cracking at the ends of the treads, overhang the stringers by at least one inch. When it comes to fastening, make sure to use corrosion-resistant screws that are long enough to penetrate the stringer by at least 1-1/2-in. Use a square to make sure the screws are aligned accurately. If you're working with 4- or 6-in. wide treads, you need two screws fastened into each stringer, but if you're working with 12-inch wide treads, you need three.
More about deck-stair builds:
Mounting Deck Stairs – Dedicated footings and the right hardware make a secure stringer attachment.
Stronger, Smarter Deck Stairs – The ideal stair stringers balance strength, durability, and ease of assembly.
Curved Deck Stairs – A temporary form and laminated plywood stringers make building these stairs easier than you might think.
Previous:
Securing Deck Stair Treads
Next:
Durable Deck Stairs