How-To
Framing Walls with Larry Haun
Expert framer Larry Haun shares his efficient methods for measuring, cutting, assembling, and raising walls in the second episode of this three-part video series.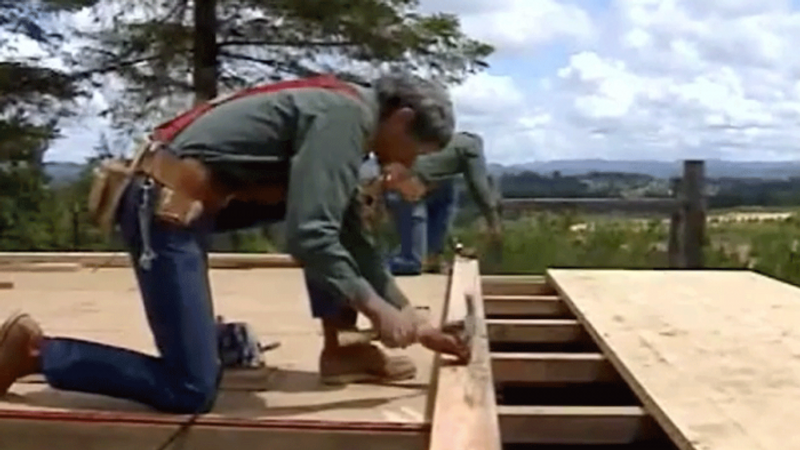 Watch professional framer Larry Haun as he lays out the plates, cuts all the framing parts, and raises walls for a modest-size house. Framing details have changed a lot since this house was built, but the basic skills are still the same. Years of experience and thoughtful techniques enable Larry to make the job look easy. Even if you don't plan to build a house of your own, it's still a joy to watch such a skilled craftsperson at work.
Larry produced this video in 1992 with the Taunton Press and Fine Homebuilding Magazine as a companion to his book "The Very Efficient Carpenter." Some of the details may not meet current codes in your area, and tools and materials have changed some since this video was produced, but there's still plenty to learn from Larry as he demonstrates the entire process of efficiently framing an entire house, from material handling to layout to cutting and final assembly.
Videos in the Series
Previous:
Setting the Stage for Wall Framing
Next:
Framing Basics: 6 Tips for Spreading Wall Plates on a Subfloor