Design
Adding Deck Fascia
Installing a multi-piece fascia around the perimeter of your deck framing takes more time but has some definite advantages.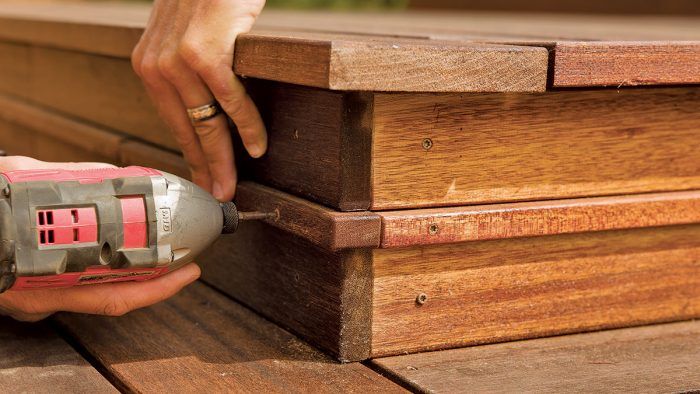 There are many ways to dress up a deck. Beyond the materials you choose, adding fascia to cover the framing and using different patterns of decking are the two easiest ways to upgrade the look of your deck without sending the cost into the stratosphere.
Adding fascia will certainly upgrade the look of almost any deck, but it will also increase the time, effort, and cost that go into construction. As with the choices for decking, the choices for fascia are extensive but don't have to be overwhelming. The options basically fall into two camps: one is materials, and the other is design. With design, the options are nearly limitless, but we have come up with some guidelines to keep the chaos at bay.
First, we like to install a multipiece fascia. While this can increase installation time, it has several advantages. Buying fascia wide enough to cover 8-in. or 10-in. dimensional lumber can be expensive. We try to design the fascia so we can cut it from the same lumber we used for the decking. That way, any pieces that we reject as decking can be put to use as fascia. Finally, with multipiece fascia, the dimensions can be adjusted to fit the area that needs to be covered, and because it's made from the same material as the decking it contributes to the unified look of the project.
Previous:
Adding Fascia on an Elevated Deck
Next:
Decorative Decking Patterns