Planning Ahead for a Deck with Skirtboards
Use this tip to prevent an ugly exposed concrete footing from interrupting the clean lines of the decorative skirting on your next deck.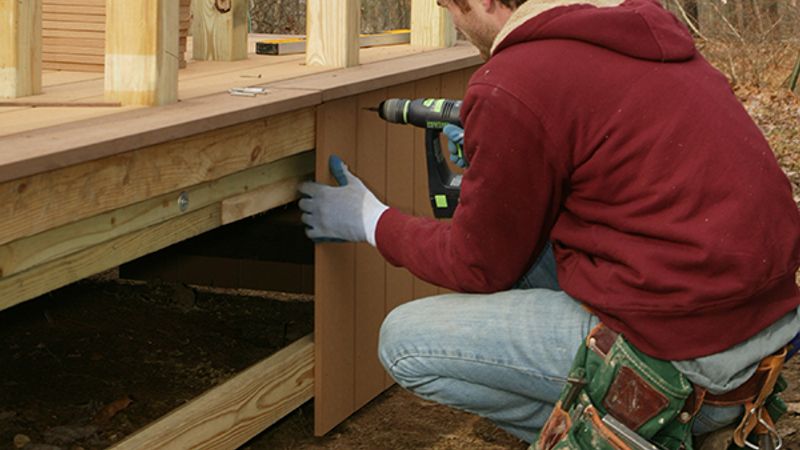 If you're pouring piers for a deck that extends above the grade–and that deck calls for decorative skirting to hide the underside of the deck–you could install those skirtboards right up to the pier and then have to notch them over the ugly protruding concrete, but there's a better way.
Mike Guertin of East Greenwich, R.I., plans for this detail, early on in the deck building process when he's pouring the concrete piers. Using some scrap rigid foam and wet-setting the anchor bolts, you can easily avoid this concrete eye sore. Watch the video to see the full tip.
Previous:
Installing a Grade Beam