Setting Spread-Base Deck Footing Forms in Narrow Holes
Save yourself some digging by altering off-the-shelf footing forms to fit narrow holes.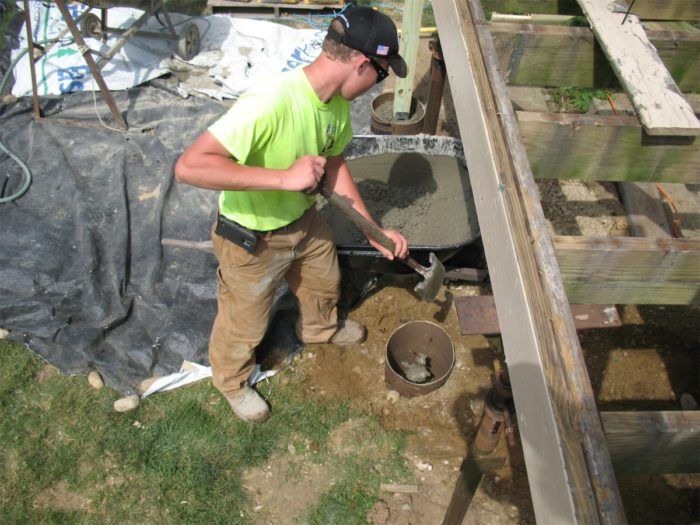 Digging footing holes in my region can be tough. We often have to use picks and digging bars to break through the dense silt/clay/gravel soil. And the bigger the footing, the bigger the hole has to be so anytime we can reduce amount of digging the better.
When installing large diameter (20 in. to 36 in.) bell-shaped plastic footing forms we dig a narrower shaft and widen the hole just at the bottom. In this example we dug 40-in. deep x 18-in. diameter holes for 28-in. Bigfoot forms. Then using a digging bar we undermined the sides to widen the holes out to a little more than 28 in.
| | |
| --- | --- |
| | |
| To get the 28 in. diameter forms through the narrow shafts we cut from the bottom rim of the forms up to the shoulders where the forms narrow to mate with cardboard footing tubes. | The cut edges of the bell forms can then be overlapped and the bell compressed to a narrow diameter. A couple pieces of duct tape hold the shape for the couple minutes it takes to place a form in a hole. |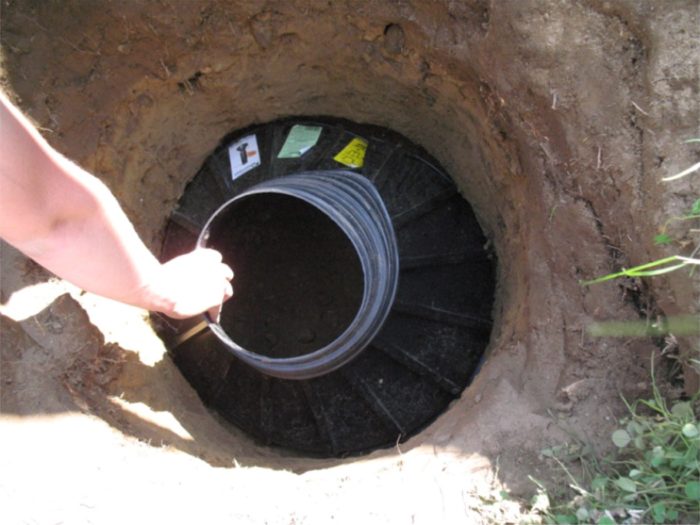 When the tape is cut the form pops out to the original shape.
(c) Mike Guertin 2017
To view an article on sizing footings click the View PDF button below.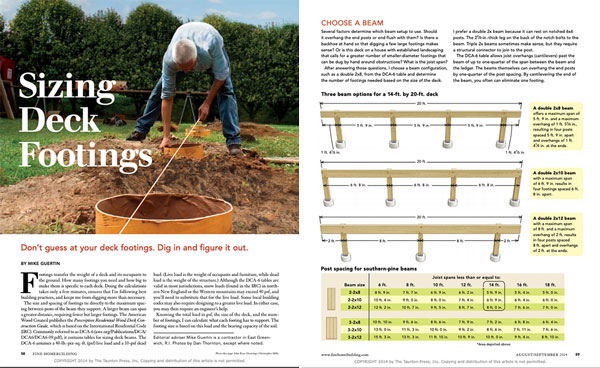 View PDF
Previous:
Don't Forget to Flatten and Pack Your Deck Footing Holes
Next:
Build a Grade-Level Deck: Footings and Piers