How-To
Deck Footing Options
Mike Guertin provides a comprehensive overview of code-approved solutions for supporting the structure and loads of a deck.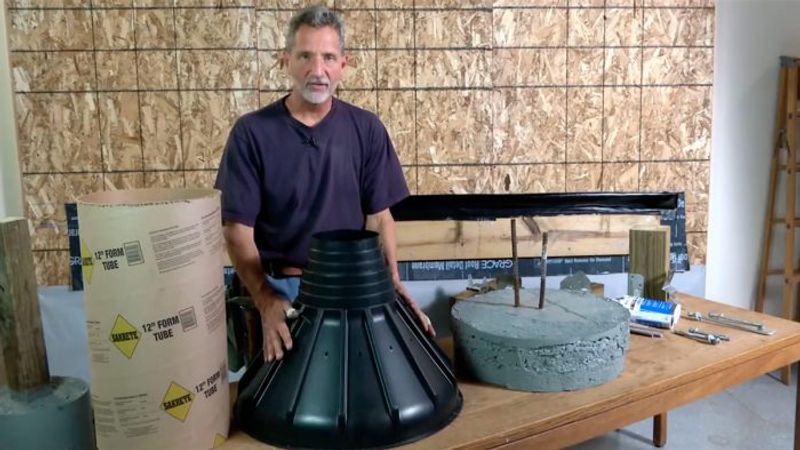 Jump to all the videos in this series
There's so much to say about footings between sizing, design and installation we didn't even scratch the surface other than to describe some basics.  The articles, videos and references below provide more information.
Articles / Videos
Alternative Footings
References
Visit the 2018 IRC website to find a footing sizing table and design figures:
The DCA-6 Prescriptive Residential Wood Deck Construction Guide (American Wood Council) is a guide for building decks with prescriptive figures and tables that will meet the code minimum requirements for deck design and construction.   DCA-6 provides more information than the IRC but it is not the building code.

Previous:
Precast Piers and Other Footing Options
Next:
Longer-Lasting Wood Posts