Project: Site-Built Under-Deck Drainage System
Watch Mike Guertin demonstrate how to keep the space under a deck dry with materials that cost less than $1/sq. ft. in this FHB webinar.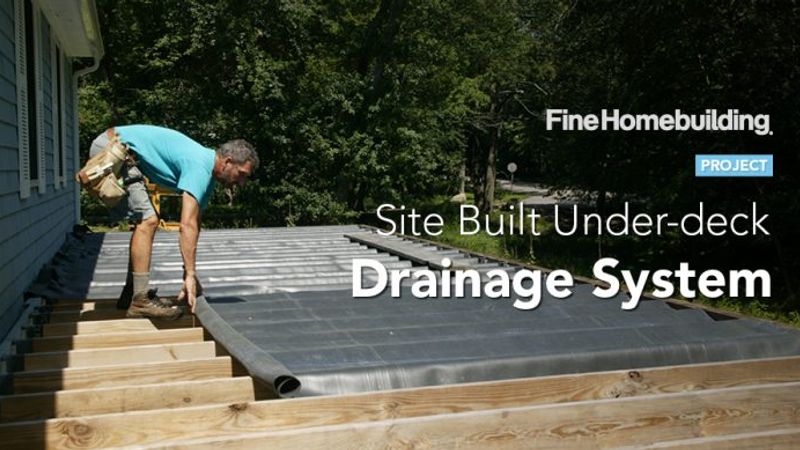 In this instructional webinar, FHB editorial adviser Mike Guertin discusses how he uses EPDM roofing or pond liner to drain water under the decking and keep the space beneath the deck dry. Whether you're thinking of using the space beneath the deck for storage or outdoor living space, Mike's simple approach is easy to install and cost effective (materials are usually less than $1/sq. ft). He covers how to lay out a pattern to cut successive sheets of EPDM from, install the sheets to create sloping swales between the deck joists, and how to tie the membrane into the wall of the house and the gutter.
Originally presented live on Thursday, April 2, 2020 at 6 PM EST.
Read the article: Site-Built Deck Drainage
SEE ALL FINE HOMEBUILDING WEBINARS
Previous:
Site-Built Deck Drainage
Next:
Create a Dry Space Under Your Deck