How-To
Ultimate Deck Build: Building and Leveling a Beam
Even at grade level, this beam has an important job.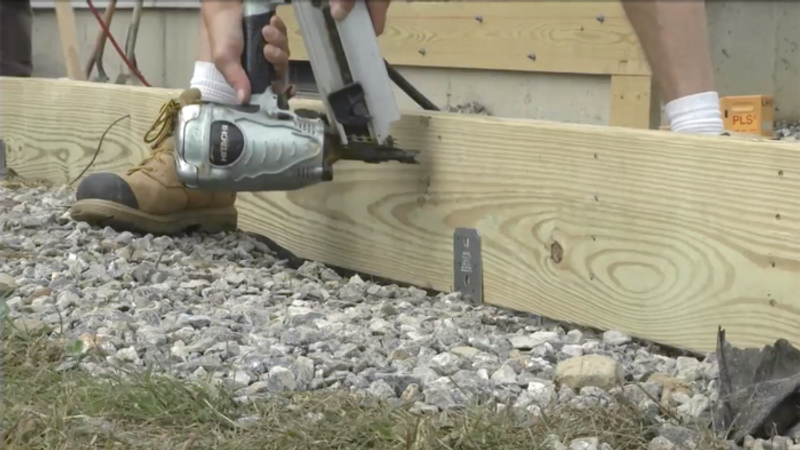 Building and Leveling a Beam: It may be only inches from the ground, but the carrying beam in a grade-level deck does the same job as a structural beam 10 ft. overhead. It should be built strong, set level, and protected against rot. In this episode, we show you how to set the metal hardware, build and position the beam, adjust for level, and protect this structural component from the elements.
Note: in this video the crew uses post base connectors to attach the double 2x beam to the footings. Because of the 1/2-in. difference between the post base and two layers of 2x lumber, a 1/2-in. shim (ideally ripped out of the same pressure-treated lumber) would be the best way to bridge the resulting gap between the hardware and the back of the beam—which is not shown in the video.
You can also find an assortment of post-base connectors (which may also be improvised to attach beams directly to posts) explained in Mike Guertin's Options for Fastening Deck Posts to Footings Posts video, but talk to your local building supply store for other options they may have. Also, check with your local building official for suggestion and to confirm the method you have in mind passes local codes.
Read the related articles: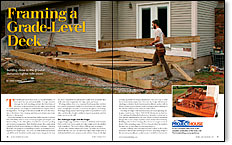 The Complete Guide to Building a Hardwood Deck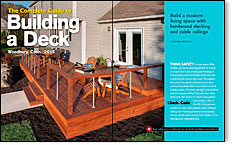 Previous:
Critical Deck-Framing Connections, Part 2: Beams and Support Posts
Next:
Build a Grade-Level Deck: Install Posts and Rim Beam